Based in New York, we have been in business since 1992. We offer reliable and professional restoration, stone cleaning and polishing, and stone, marble, or granite fabrication services for countertops and floors.

Polishing
If everyday wear and tear has removed the luster from your marble floors, it's time to call Marble Lite, Inc., for our remarkable marble restoration and floor polishing system.
Even the nicest of residential and commercial marble and granite floors lose that like-new shine after years of use. Our experts know precisely how to give your floors the love and attention they need to look fantastic again.

Restoration
Limestone and marble will stand up to a lot of use. Despite this, water, dirt, grit, shoes, and a whole host of other things we use daily will reduce once lovely floors to tired-looking stone in need of serious attention.
When a simple polish won't do the trick, that's where Marble Lite comes in. We have restored over one million sq. ft. of marble, limestone, terrazzo, concrete, and granite flooring in New York, New York, the five boroughs, and the Tri-State Area.

Fabrication
We can help you choose stone, granite, or marble with an investment as large as stone flooring or granite countertops.
Sturdy and Utilitarian
The guys at Marble Lite pride themselves on a clean workspace—before, during, and after a job is completed. We adopt a wet-sanding procedure (no dust), which is better for the stone and the client. It allows the stone to stay cold and the diamond pads to glide across the stone, cutting the dirt, grime, and scratches off with ease. We protect everything that needs to be protected with plastic drop cloths and tape.
At Marble Lite, we'll provide a finished product you all know and love—whether that is a HIGH GLOSS or a MATTE-HONED finish. With the HIGH GLOSS finish, you get that beautiful mirror-like glass look, the classy finish. Whereas with the MATTE-HONED finish, you get that natural stone look, the humble finish. Both finishes are CLASSIC AND TIMELESS and easily maintained with our NEUTRAL CLEANER SOAP and some cold water.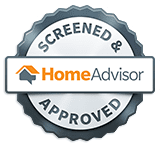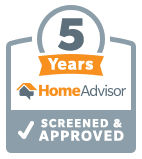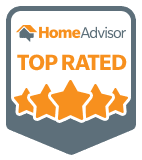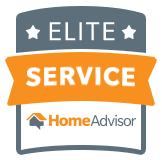 Hear from Our Satisfied Customers
This is an extremely responsible and professional company as well as they perform quality work. I highly recommend them for all marble care or installation
mark goldfinger
2022-08-10
Danny and his team were incredibly helpful with removing a sign taped on to our marble counter - without ruining the marble and were able to clean and restore the entire back wall and counter tops. Will definitely use again and highly recommend!
Marble lite was professional, showed up on time and were responsive to questions. Showing up on a day when there was a parade and most companies would cancel for the day. They stayed on budget and completed the job when they said they would and their finish work is to be commended. These folks are worth every penny.
Marble Lite did outstanding work in repairing a badly cracked marble countertop (see photos below) that I had previously been told was impossible to fix! Marble Lite was professional, prompt and very fairly priced. The repaired section is smooth and aesthetic--far superior to a basic fix, and infinitely cheaper than replacing the entire thing.
Fortunato Home
2022-05-21
Fantastic ! Did a great job.
Daniel (supervisor) and James (lead restorer) were very professional and executed the agreed upon work with quality and care. It was easy to communicate with both Daniel as well as the administrative staff for some necessary follow-up with one of my bathrooms. I would highly recommend them to anyone contemplating marble restoration.
Marble Lite did a great job polishing and regrouting the Marble tile in the 2 bathrooms. The workers were very professional and did all the work promised. Daniel does a great job supervising and visiting the job site during the job. I would recommend this company for future jobs .
Awesome team of floor professionals! Came in at midnight several times to get a huge job done. The crew is friendly and knowledgeable, will use them again.
Michael Moskowitz
2021-10-10
Daniel and his crew are professional, courteous, excellent communicators and they price their work fairly. We had our marble kitchen countertop and backsplash sanded and sealed as well as our large master bath floor, countertop and shower. We are very happy with the results. Daniel took extra care to repair a crack in our bath countertop and made it look like it was part of the original marbling. We would be more than happy to work with them again and we highly recommend them.